The Covid-19 pandemic has introduced us to the modern concept – work from home. From the old ones to the young generation, this term has become quite familiar.
Many workers are now more efficient for the great advantages of home offices. The people who don't like schmoozing with colleagues have found great productivity. Some parents love their time with kids instead of rushing to daycare centers.
Since this is a kind of a new trend, the pros of home offices will help you to know it more. Scroll down the article to see why you will love the home office.
Home Office Vs Remote Job?
People get confused with these similar-sounding terms.
The term 'home office' is quite self-explanatory. The own four walls work as the office – the tasks are not confined within the workplace.
The workplace can be moved to the desk at home.
An employee who is working from their house, apartment, or place of residence, rather than working from the office – is known as work from home.
However, a doctor, cashier, or construction worker could not take their work home with them. This situation is primarily possible for the office workers.
Remote job refers to all flexible, telework, or telecommuting arrangements. Technology eases these types of works, but there are no such requirements to get the job done.
Home, coworking spaces, cafes, beaches, and anywhere else that can receive an Internet signal.
What Are The Benefits Of Working From Home?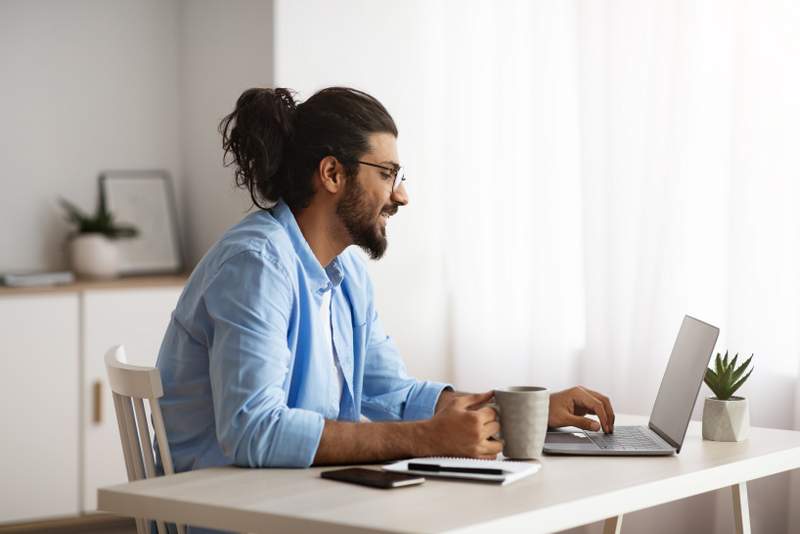 There are numerous advantages of the home office. Take a glance at that before taking any decision –
1. Less time wastage: An average driver spent 42 hours in a traffic jam per year going office from home.
And the transports are linked with the communication which creates pollution, respiratory and other issues.
The workers who are doing their jobs from home don't have to think about this.
2. A cleaner atmosphere: According to research in the United States, if people worked remotely for half of the time, it could minimize greenhouse gas emissions from vehicles by more than 51 million metric tons a year.
The silver lining of the pandemic is that it is improving the environment.
3. Maintaining nice harmony: Now, all the workers can submit all the files, presentations, approvals in one easily accessible place.
This eliminates all the shifting, copying, and other hassles. The managers can get the updates in real-time.
4. Saving your pennies: Since you cut out a commute, you waste less money on gas or public transportation. This saving can make them happier.
Since maintaining a standard and personal-professional life is getting tough and expensive, a home office can be a boon in this sector.
5. Easy access to everything: Since you are at home, you can do your office tasks, then take a break and then again jump to your office task.
With the help of the internet, it is so easy-peasy to get connected with the office.
6. Healthier lifestyle: By having a home office, you can get enough time for home exercises or cardio or stretches between the working periods. You don't have to do sedentary jobs for hours and hours. They don't need to stress about their outfits and can mentally sound.
7. Freelancing: The best part of the home office is that you can do any job with any expert in the world.
You can contact the top companies or software developers besides your routine works.
8. Less need for vacations: Since Americans work extensively, they urge for more vacations.
But since they might get more time for their families, they won't be inclined to that many holidays.
9. Increase the quality: Since the employees can work any time, they will seek fewer sick days.
There will be fewer excuses for the work. And thus the loyalty will get increased. And employees will work longer on a day-to-day basis.
Studies show that home office workers are 20% to 25% more productive than their office counterparts.
There will be fewer distractions and noise levels in your home office. You can create an ambiance according to your taste and needs.
10. Flexibility: One of the biggest facilities for working home office is having the utmost flexibility.
You are not fixed with 9 to 5 consecutive hours to finish the task. You can get a power nap, lunch breaks, do your personal tasks, and so on.
11. More freedom: When you have a reliable internet connection, it's easy for you to travel and work simultaneously.
Now it is easy to plan long getaways. It can be effortless to check in on work, even if you're on a beachside.
The Future of Work from Home
Most of the companies are now have the flexibility to work from home.
For technological advancement, this trend is getting famous day by day.
Since this work-from-home concept can save money and increase productivity, it can differentiate between enjoyable and stressful work life. And thus attracts the workers!
Here the main purpose is – get the work done within the deadline.
The Equipment for Home Office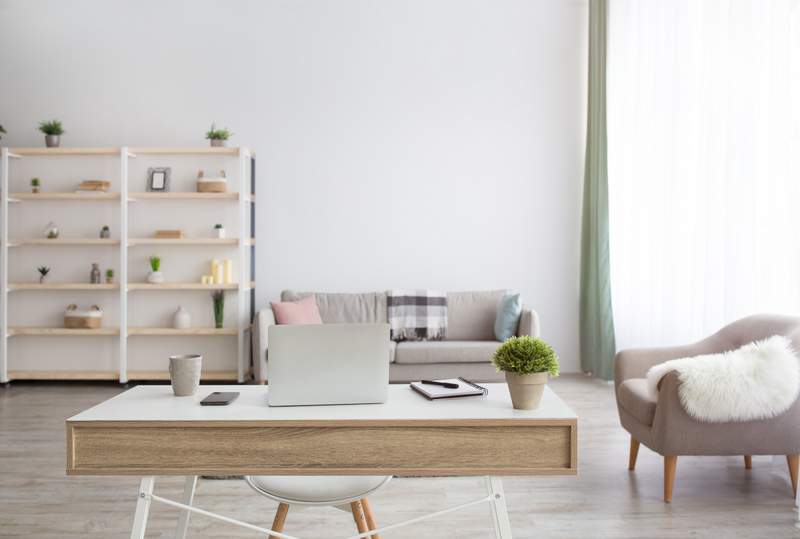 To avail all the facilities, you need to have a proper workspace to get the job done. And the workspace consists of various furniture and accessories –
GL.iNet GL-AR750S-Ext (Slate) Gigabit Travel AC VPN Router
To have secure surfing, this portable router with simultaneous dual-band with wireless speed 300Mbps (2.4G) + 433Mbps (5G) can help you. This is a must-have item for your home office.
Rolanstar Computer Desk with Power Outlet and Monitor Stand Shelf
Since there may not be that much space in your home office, this desk is a perfect addition to the office. The shelf for computer, space for keeping books, power outlets, and many more features – all of these have made it our favorite.
This one is a great choice for the home office which comes with 4k resolution without costing you the earth. AMD FreeSync capability, fast response rate, great accuracy, and low input lag – all of these features are available in this monitor.
Verdict
Employees who work from home have a home office or fixed place where they're able to focus and be productive.
And many of the workers are now enjoying the advantages of the home office.
Less time wastage, saving money, having a healthier lifestyle, and more – all of these are the benefits of working from home.
Decorate with the office with the proper accessories and furniture to create a great ambiance for higher productivity. Let us know what you are including in your list of home office accessories.
Related Posts: