It is hard to imagine a proper home office without the necessary furniture and equipment. Now, having the best ones add to the productivity of the work environment.
The things like seat cushion, caster, cabinets, routers, lights, shelves, footrest, and many more are some of the pertinent accessories. They are vital from different aspects.
For every home office, there are always some common products required. Here we've focused on 9 essentials for the perfect home office. So without wasting any time, let's provide you with some quick suggestions.
9 Best Equipment For Your Home Office
Without any delay, check out the following to adorn your home office –
1. For Proper Internet Connection: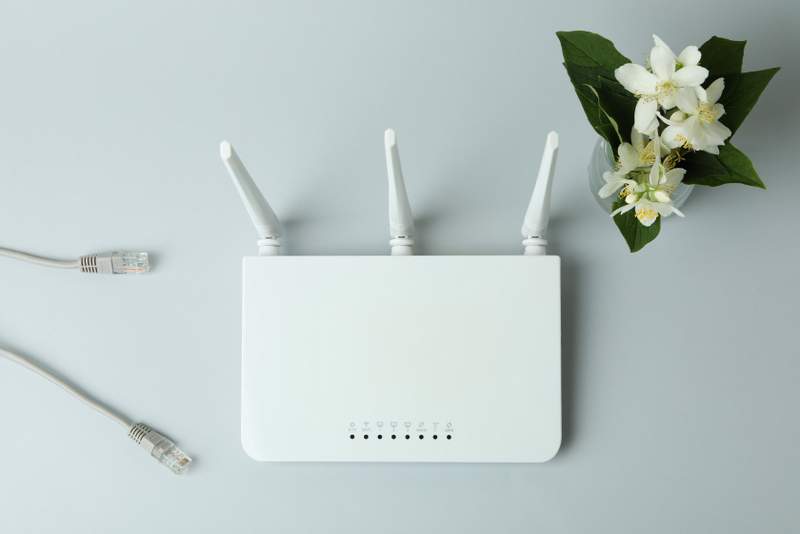 A hassle-free internet can ease your task to a great level.
It doesn't matter what type of work you do; a router is significant for attaching many networks and routing traffic between them quickly, efficiently, and durable manner.
In addition, routers have expanded in quality over the past years, with many fast duals- and triple-band routers that permit for multiple networks, which come in handy.
Various other features are included, like the level of security, whether the router can organize a Verified Private Network (VPN), and how vast of a space the router needs to cover (a small office might need to have more coverage than a large area).
GL.iNet GL-AR750S-Ext (Slate) Gigabit Travel AC VPN Router is a decent fit for your necessities.
The difficulty with normal Wi-Fi is that you get a lot of security threats. Slate, a gigabit router, is planned for those who want their security to be top-notch. There are more than 25+ VPNs similar to their pre-installed OpenVPN client.
Slate Comes with a Pre-installed VPN server and client functions in WireGuard and OpenVPN.
With Slate, you can get all your workplaces concurrently with a single, secure private cloud with OpenVPN or WireGuard.
Slate is designed for regular use, so it is therefore both compact and lightweight. It can easily slip into a backpack or even your pocket and take it with you anywhere.
2. For the Completion of the Task
A proper monitor is a must-have for your home office.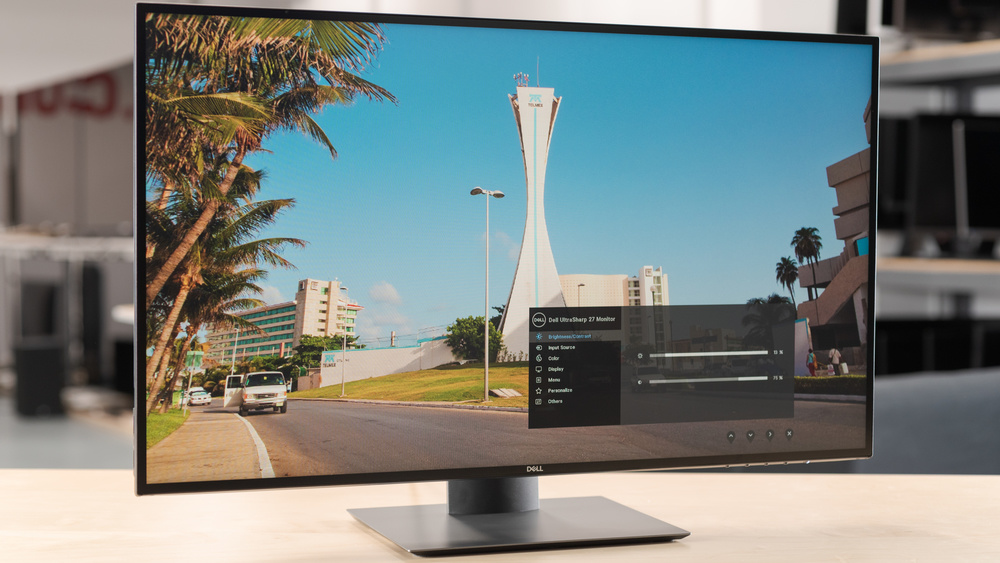 With 1440p IPS technology, excellent viewing angle, out-of-the-box color accuracy, the Dell Ultrasharp U2719DX will be a perfect addition to your home office gadgets.
This infinity edge display with its 6.5mm thin bezels gives a nice outlook. It also comes with tilt, swivel, pivot, and height adjustments, which make it a perfect choice for multiple monitors set up for your home office desk.
And for the connectivity, it comes with 1 DisplayPort 1.4 and 4 USB ports. The excellent SDR color gamut, flicker-free screen, low input lag, vibrant display – all of these features offer a great viewing experience.
3. For The Workstation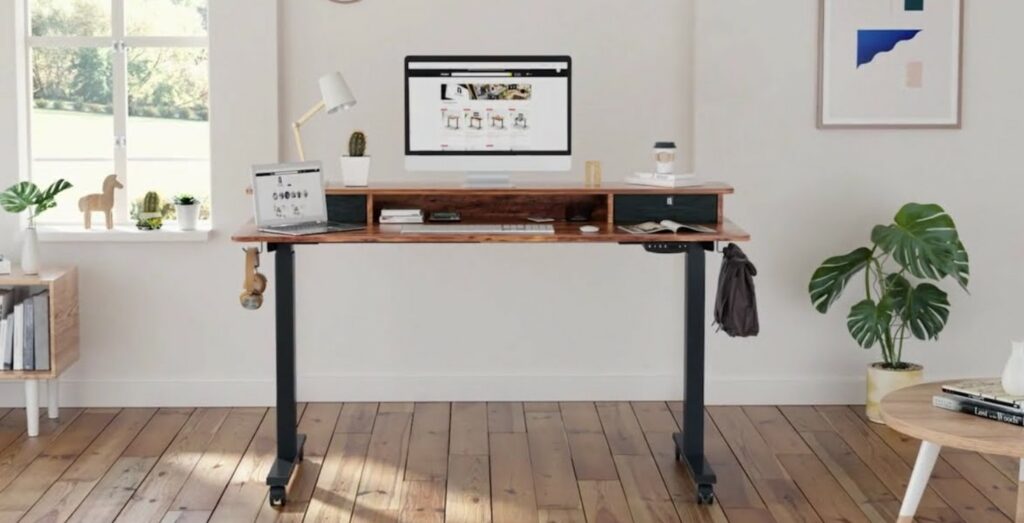 A desk is a vital element of your home office. It is the place where you do your office works. You can go for FEZIBO Height Adjustable Electric Standing Desk.
With 3 preset buttons for 27.6 inches to 47.3 inch heights, top shelves with a double drawer design, a lift system with a sturdy steel frame to support up to 176 lb, this desk is a great addition to your home office.
There are also a splice board, cable management tray, and 2 hooks. This flexible desk offers you the chance to adjust the height according to your need.
4. For Effective Brightness:
For a while now, people have been interested to know more about the optimistic effects of LED lighting.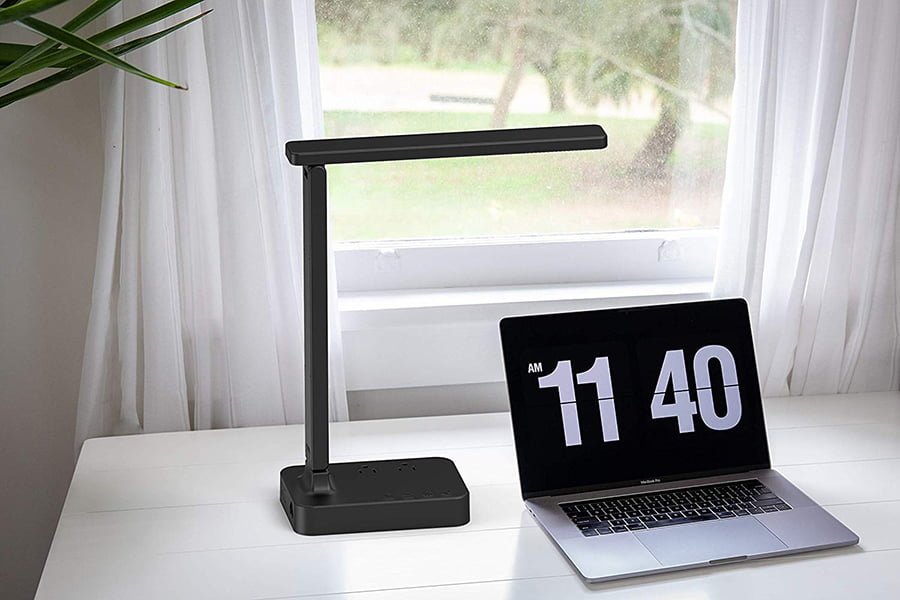 Many studies have been completed to find out how much LED lighting impacts the productivity and alertness of people at work.
LED lighting is undoubtedly better for businesses as it is more energy-efficient, the bulbs last a great deal longer, and the lights can be dimmed as required. So, they use much less energy.
For several reasons, LED is better than fluorescent lighting. First, it will help make your home office environment a more delightful place to work.
And since there are fewer space and lighting facilities than commercial offices, it is vital to have a proper lighting facility.
You can have this Eye-protection LED desk lamp which has high-quality LED lamp beads and remarkable design, anti-blue light, no flicker to lessen eye strain and prevent vision loss.
This lamp can be used to charge similar iPhone and Android devices via a wireless charger and you can also charge your smartphones with smartphone charging ports at the same time. It is ideal for reading, working, and studying for a long time.
5. For Having An Organized Working Area: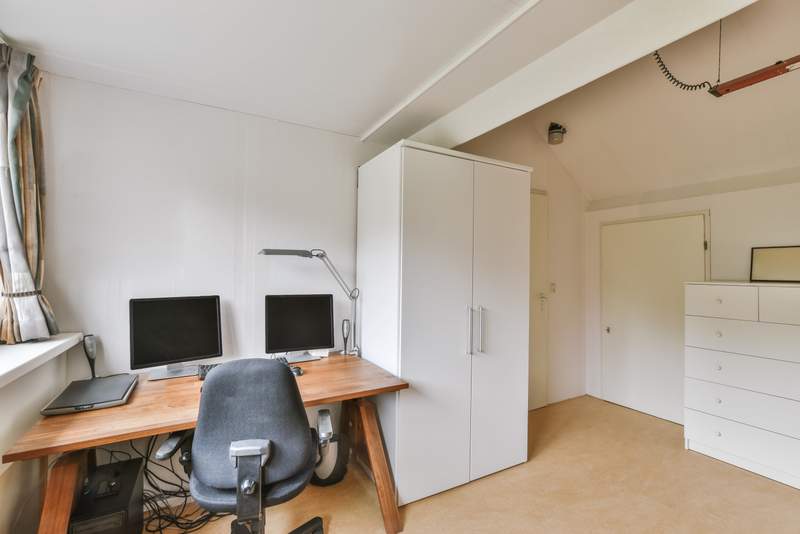 Cabinets are very useful for offices as they allow to store and maintain files and documents properly, without any shape of clutter.
There are various kinds of storage cabinets constructed in such a way that they meet the requirements of a home office.
These cabinets help you to maintain files in an organized way in a small space.
You can find drawers that have a locking feature for extra security. From tons of options, we've filtered out the most affordable one for you.
You can check the TUSY 3 Drawer file cabinet which is made of an exalted engineered board.
The ample desktop can hold the printer, coffee machine, plants, or other equipment up to 132 lbs.
Right adaptable open shelf is eligible for your photos, files, or book display.
The top two 2 small drawers are perfect for small things like staplers, pens, ink, earphones, post-it notes, paper clips, mobile phones, etc.
The bottom drawer maintains hanging letter, A4 size files organized and extends fully for easy access. Premium rails ensure you can open and close it more smoothly and conveniently.
6. For The Management of Resources:
Books are the best source of knowledge and all the offices need at least one bookshelf.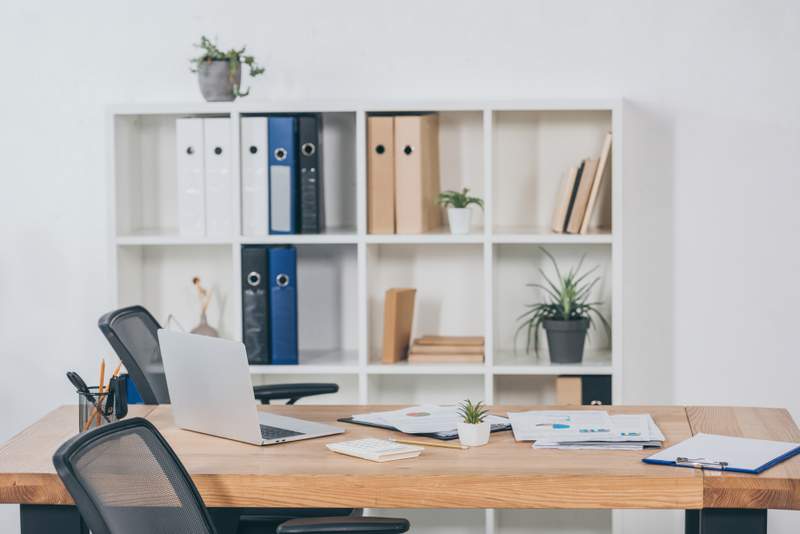 Bookshelf obviously is important to compile those much-needed books that are read on a daily basis to help run your tasks. It also helps to enhance the aesthetics of your office.
Having a bookshelf saves time. The books are arranged in a specific manner so it is not difficult to find a book when you need them.
Fetching books become easier and thus saves time. It saves a lot of space in the office.
If books are kept here and there, they take much of space in the room. You can buy a suitable bookshelf according to the availability of space in your office.
The Sauder Barrister Lane Bookcase offers space for books, binders, framed photos, collectibles, and more. This is an engineered wood construction that is finished in Salt Oak.
7. For Protecting The Floor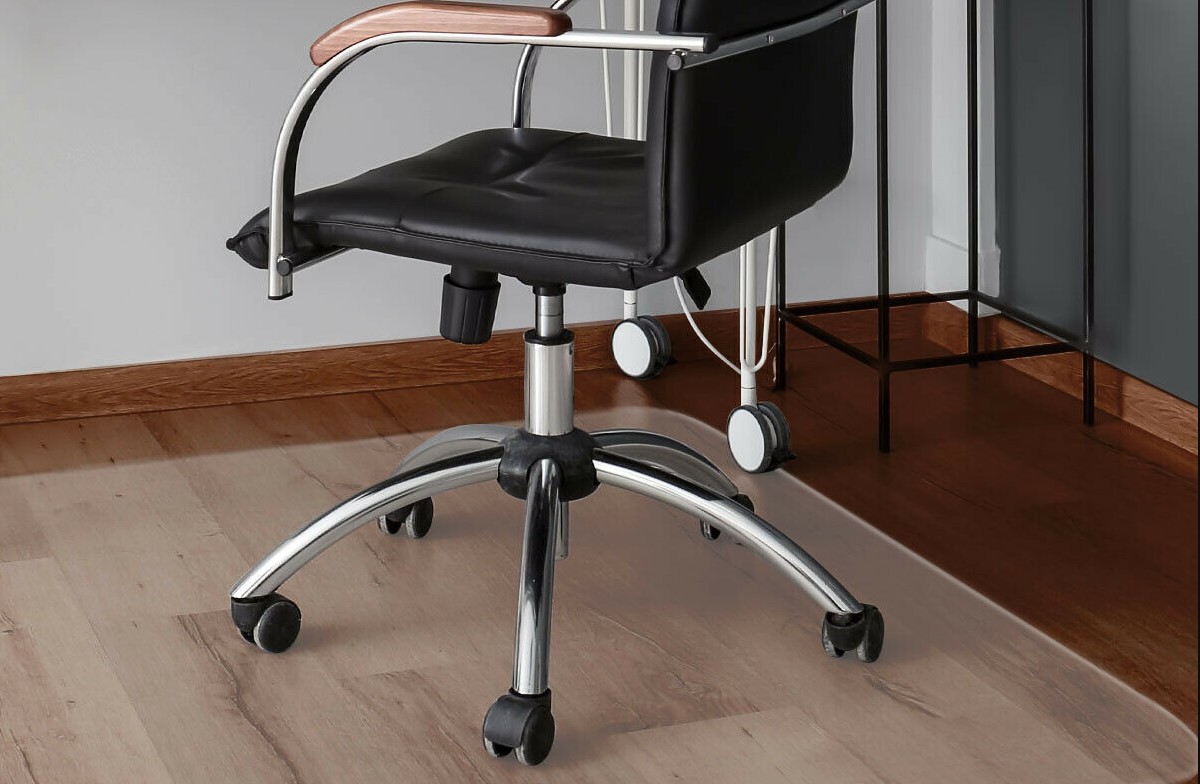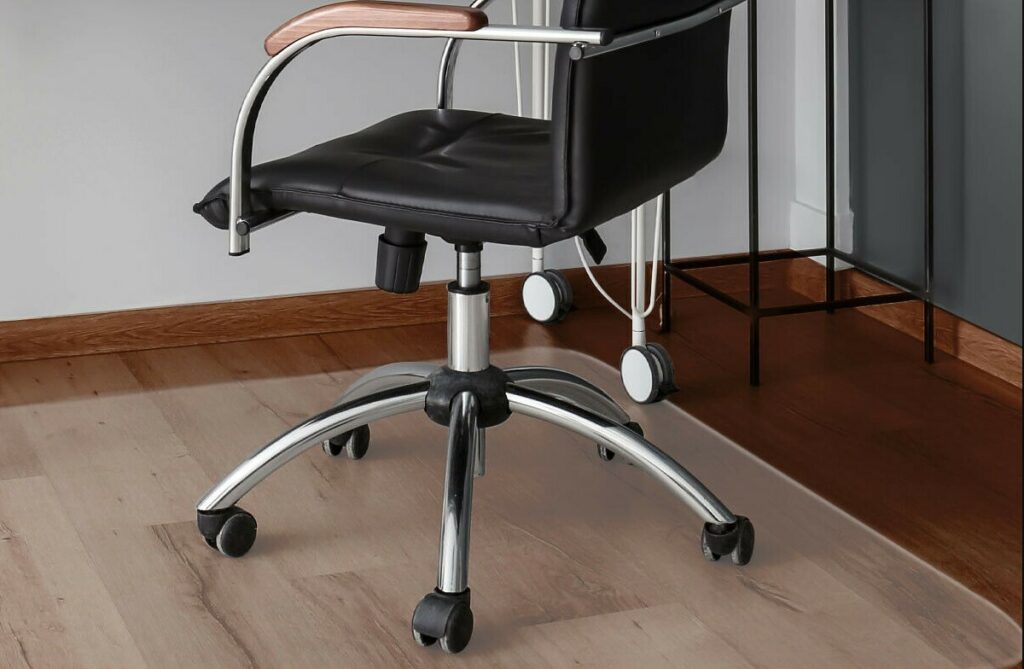 You are not going to sit down in your chair for hours like in the office. You will be on a move like getting from the chair, rearing your kids, working beside them while they are sleeping, and other stuff.
So, if your chair has casters, it will protect your house floor and don't make any sound as well.
The polyurethane wheels with precise ball bearing ensure no squeaky movement. The high-grade steel configuration is there for enduring hard-wearing use for years.
8. To Comfort Your Feet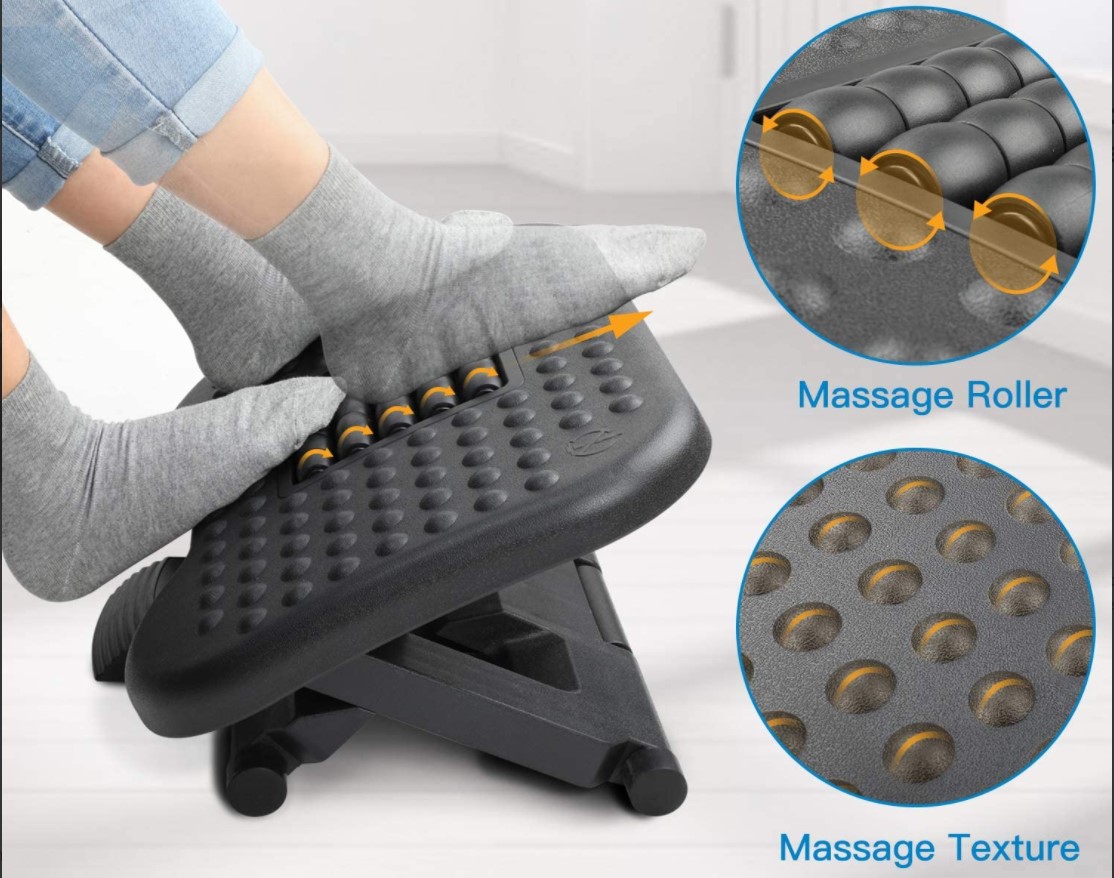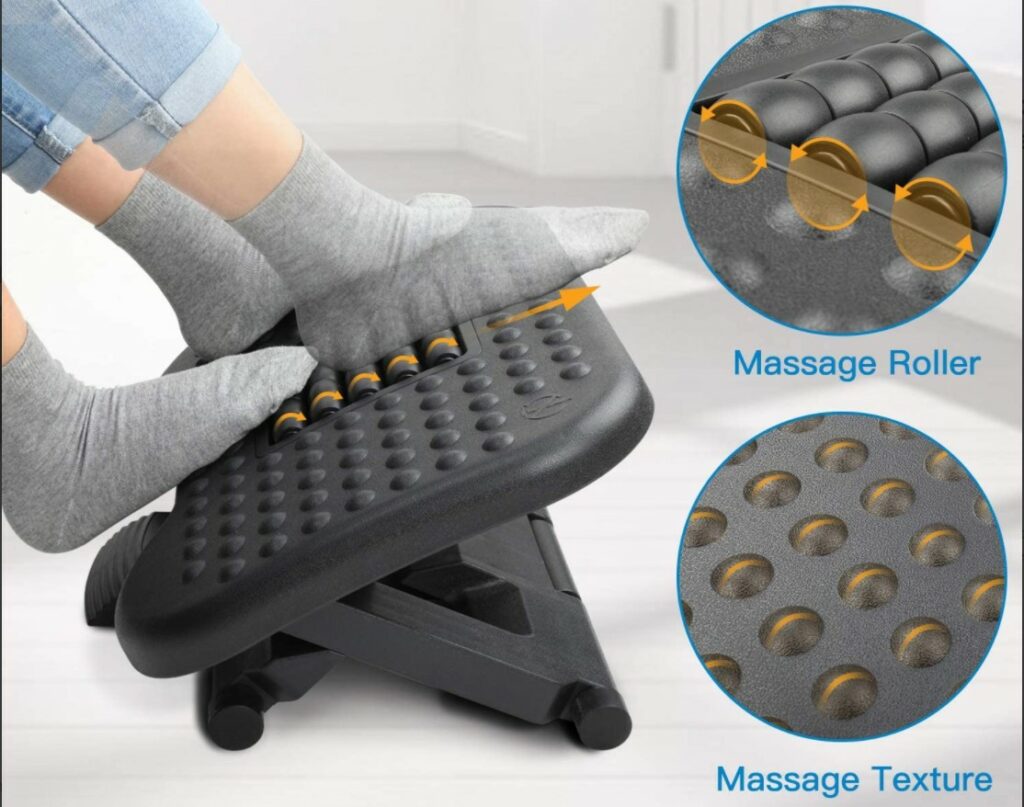 A footrest or footstool is a must for ergonomically sitting. You can go for the HUANUO adjustable footrest that hits the sweet spot between soft and firm. For your bare feet, the cushion gives you a joyful squishy feeling.
With a 1.75 inches detachable pillow, you can use it as a rocker by making it upside down. It also has adjustable height which will make it 6.3″ long.
There are also 2 optional covers with a smooth zipper to ease the cleaning.
9. To have A comfortable posture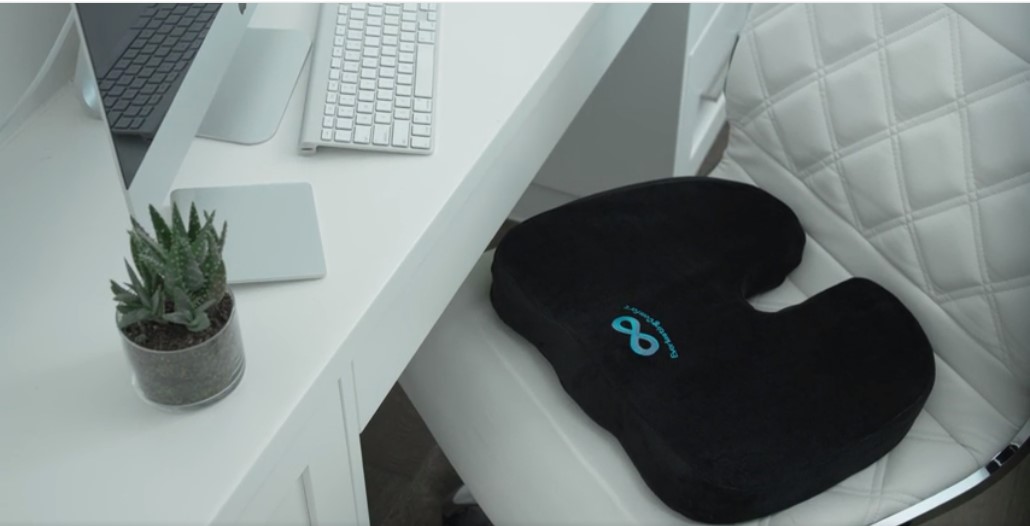 For working hours, the proper seat arrangement is a must to avoid any health issues. Go for a seat cushion that is contoured according to your body like the Everlasting comfort seat cushion.
This memory foam cushion outlines your body's shape and weight by responding to your body heat.
It has a coccyx cutout to reduce the pain from your tailbone and get a customized fit without hampering its longevity.
It is not too much soft to get you the sinking feeling and the superb viscosity, durability, and density help it to return to its original shape while not bearing any weight.
The velour non-slip cover with a high-quality zipper is removable for machine wash. Lastly, the textured bottom will keep it in place firmly.
Conclusion
Which one is the most important to you among the 9 essentials for the perfect home office? Let us know in the comment section. And pay heed to every component around you!
Related Post: